Mile High Ghost Crew
Denver, CO
Contact Name
Nick
Email
milehighghostcrew@yahoo.com
Website
www.milehighostcrew.com
Founder
Nick Zalesky
Year Founded
2009
Number of Members
3
Areas Served
M.H.G.C serves everywhere throughout Colorado and its surrounding states. We are curretnly expanding as time goes on.
Details
Mile High Ghost Crew (M.H.G.C) is Denver's own enthusiastic elite team of paranormal investigators. From residential to industrial, we travel around investigating haunted sites for proof of paranormal existence. We use leading edge technology to conduct our investigations and see to it each site is well documented. It's our hope that through extensive reasearch we can provide future generations with a better insight to the supernatural realm.

M.H.G.C is a licensed LLC in the state of Colorado, however we do not charge for any of our services!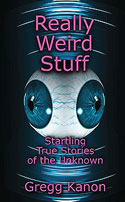 Available at: Outskirts Press
& Amazon