4 Element Paranormal Investigations
Salt Lake City, UT
Contact Name
Lindsay Urry
Phone
801-450-6140
Email
fourepi@yahoo.com
Website
www.4-element-paranormal.com
Facebook
www.facebook.com/4ElementPI
Twitter
@fourepi
Founder
Lindsay Urry
Year Founded
2011
Number of Members
5
Areas Served
utah
Details
We are a non-profit Organization / 100% of donations go towards the upkeep of 4 Element Paranormal Investigations

The Idea for 4 Element Paranormal was tossed around in 2011 by Tim and Lindsay when they were living in Upstate New York. In early 2012 we officially became a Team. Today we have relocated to Utah and now service the Greater Salt Lake Valley. We are capable of investigating small residential locations and larger commercial locations. Although our team is on the new side our members have had years of researching and experience. We can also review evidence you have collected and want a second opinion on and we are happy to consult on school projects. We are open to traveling outside of our normal service area as well. All investigations are discreet and at no charge, we do not release any of our findings unless our clients give us permission to do so. We look forward to working with you and are here to answer your questions.
| | | |
| --- | --- | --- |
| | | |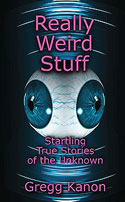 Available at: Outskirts Press
& Amazon